Welcome to Education Abroad
The University of New Mexico strongly endorses the nationally recognized need to promote global awareness of and sensitivity to multicultural issues in today's interdependent world. We invite you to browse this website for information regarding education abroad as well as available study, research, and internship programs. Once you've read through the information, we invite you to get in contact with us. Thank you for visiting today.

If you are interested in the National Student Exchange program (NSE) for domestic programs, please visit https://nse.unm.edu/



Announcements
Fall 2022 Workshops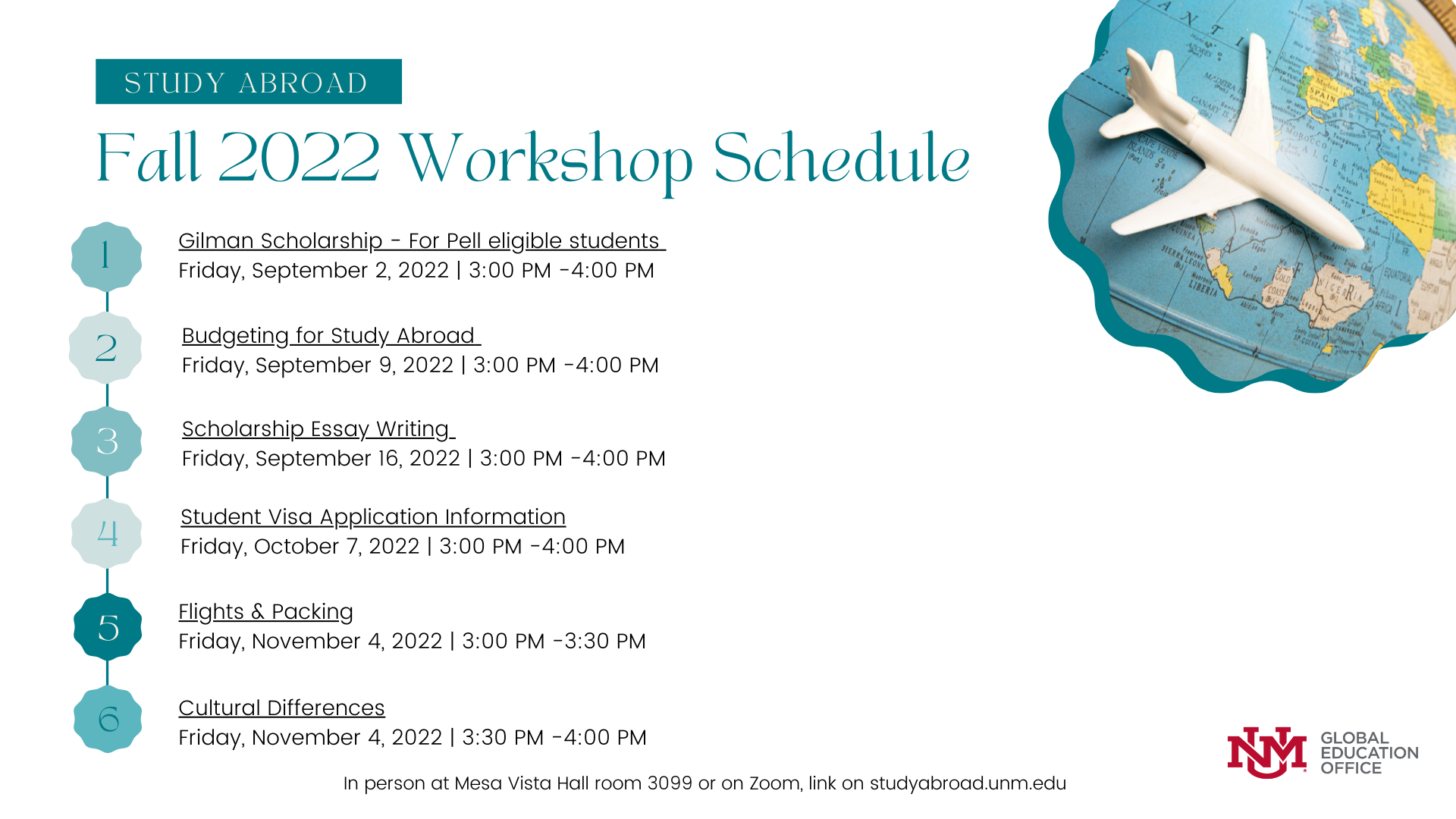 Appointments are Availible In-Person and Virtually
Students: If you are interested in studying abroad, please make an appointment with a study abroad advisor via LoboAchieve. Or visit us for Walk-in hours Monday-Thursday 1:30-3:00  at the Global Education Office. 
Students who have already started a study abroad application, or are currently abroad, may contact their advisor directly through email or 
Faculty/Staff: If you are interested in leading a faculty-led or group study abroad program, please contact Sara Gutierrez, Faculty-Led International Program Coordinator or flip@unm.edu. If you are interseted in a developing a formal agreement with an overseas institution, please contact Todd Karr, Director of Education Abroad.
If you have additional questions, please contact the Education Abroad Office directly. You may also contact the Global Education Office at 505-277-4032 or via GEO's Live Chat.